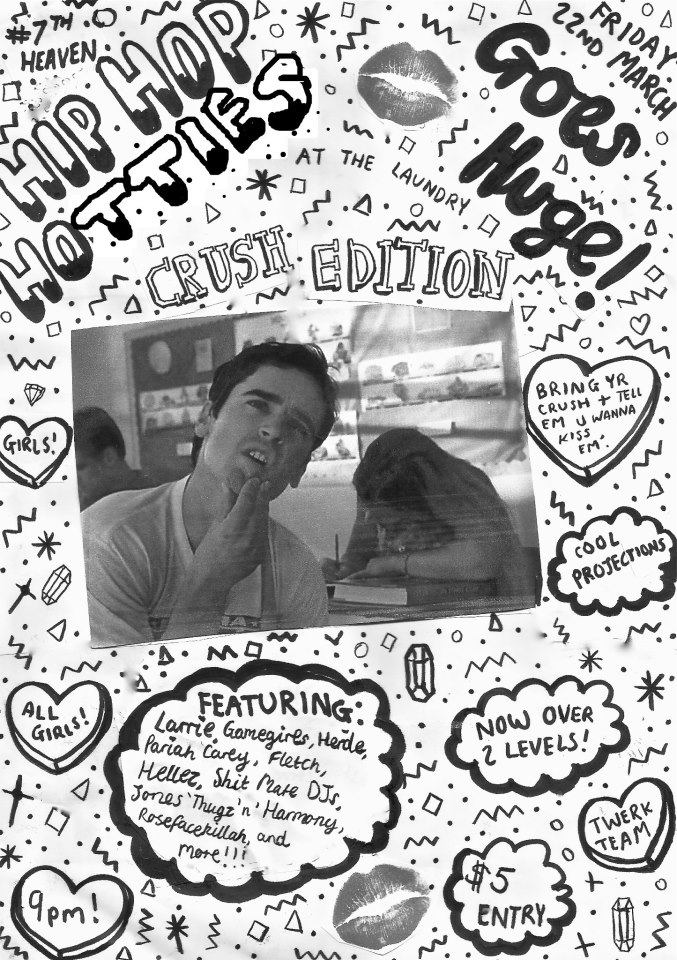 Pretty pumped that my DJ alter-ego (DJ Rosefacekillah) has been invited to play at Hip Hop Hotties (formerly Hip Hop Hoochies) tonight at the Laundry. It's a hip hop/R&B night run by women and featuring pretty much an all female DJ line-up.
The theme is "Crushes". So come down and crush on all the lovely Hip Hop Hotties and fun vibes. This is the first time this event has been attempted over TWO LEVELS, so it should be, like, epic. I'm on at midnight.
Featuring: Larrie, Gamegirls, Herde, Hellez, Pariah Carey, Milk T, Fletch, Jones'Thugz'N'Harmony, Shit Mate DJs, Millie B, Rosefacekillah (THAT IS ME).
♥ SO BRING YOUR CRUSH ♥
Laundry – Johnston Street, Fitzroy.
Doors 9pm – $5 entry.
xo